The Good Food Show @ the NEC Birmingham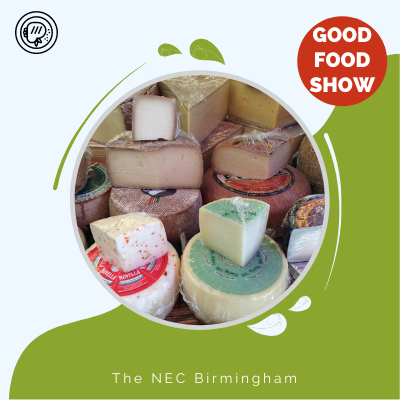 Who doesn't love food? Not surprisingly the BBC Good Food Show is one of the most popular in the country with visitors, exhibitors – and us! Staff from Pitlane regularly find themselves helping out at the BBC Good Food Show. It has become one of the most popular of all assignments, especially for our highly experienced promotional staff.
What makes the BBC Good Food Show so attractive?
Where else can you watch so many celebrity chefs preparing delicious meals, before tasting the gorgeous food? You can buy the latest gadgets, baking equipment and, of course, lots of food. With over 500 stalls including many top brands, the choice is enormous. Then there are all the hands on activities – the opportunities to try products, watch demonstrations and taste new food. There are also drinks to be sampled, everything from non alcoholic drinks to gins, coffees and fruit juices.
Location
Located at the Birmingham NEC between 16-19 June 2022, it is perfectly sited to attract thousands of people from all over the country. Road connections are easy given its proximity to the motorway network, while there is even a train station on site and an adjacent airport. Parking is no problem as there are positively thousands of parking spaces available.
Book staff early!
The BBC Good Food Show is such a big and important show that it is wise to consider staffing needs as quickly as possible. Due to their sheer scale of professionalism and experience, our staff are guaranteed to be in demand.
Whatever your staffing needs, we have people ready and waiting to help.
Among the many staffing options that we can provide are:
Demonstrators
Promotional staff
Data collection experts
Hospitality staff
Sampling staff
Character mascots (perfect for drawing attention to your stand)
Stand organisers
Events personnel
We only supply staff who live locally to the NEC. This means they are instantly familiar with the exhibition centre. They have no travel problems, and know the area. That means there are no travel expenses which have to be paid.
We only supply the best. Every member of our staff is fully trained, highly experienced, extremely professional and knowledgeable. Our staff are also 100% reliable and presentable. They arrive at your stand completely briefed about your product and services, and instantly become members of your team. They start work immediately.
Hiring is as simple as ABC. Contact us by phone, email or fill in the form. We will respond quickly, discuss your requirements and rapidly identify the best candidates from our staff to match your needs and we make sure they are present as required on the day. Job done.