F1 Models, Grid Girls, Umbrella Girls & Pit Girls

Looking for grid girls, F1 models, umbrella girls and paddock girls for your motorsport event? Then you have found the perfect promotions agency to help you.
All our promotional models and event staff have been auditioned and interviewed prior to working for Pitlane Promotion so we can insure they will be suitable to work with us and you, our client. We rehearse with the promotion staff for grid duties and brief them fully to ensure all work place standards are maintained. All of our promotional models are fantastic looking, have an amazing work ethic and are extremely professional.
Motorsport – Event management
Pitlane Promotion has extensive experience in providing grid girls and managing a marketing team at motor sport events and track days. This motorsport knowledge comes from our directors that ran the title sponsorships at the British Superbikes for a number of years and worked closely with F1 and many car manufacturers.
Pitlane Promotion is one of the only promotional agencies who offer specialist track side insurance. What does this mean to you? It means you can utilise our knowledge and team contacts to your advantage to ensure you are getting maximum exposure. We fully understand brand positioning and how valuable this is. You are there to be noticed and getting your company, your brand and your grid girls noticed is what we do! Our experienced Grid Girls will bring a bit of glamour to your event and promote your brand to its fullest potential.
Motorsport
Grid Girls England, Wales & Scotland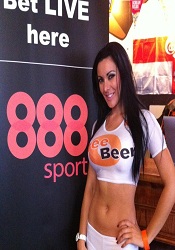 Pitlane Promotion has Grid Girls, umbrella girls, paddock girls, events staff promotional staff and promo girls throughout England, Wales and Scotland. We have even supplied costume performers on track days plus atmosphere models for the after show parties. Your geographical location has no bearing on the beautiful, experienced, quality staff waiting to help make your next motorsport event a huge success.
Our glamorous Grid Girls have worked at multiple motoring events, motorsports, company track days at various circuits including Brands Hatch, Silverstone, Oulton Park, Cadwell Park,Thruxton, Croft, Knockhill, Snetterton, Santa Pod, Mallory Park, Donington, Goodwood to name a few.
Our promotions team will be delighted to talk through with you how we can assist with your next promotion so please call us on 0844 800 0071 for a free and fast quotation.