UK Promotional & Event staff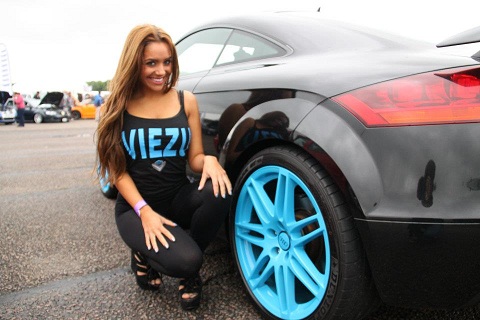 Are you looking for event staff and promotional models anywhere in the UK? Here at Pitlane we can provide you with numerous types promotional models and brand ambassadors anywhere in the UK. We have more than 10,000 staff with different looks, skills and ages. What does this mean to you? Local staff means no travel cost and local people are much better at interacting with people in the area they are working. With the largest database of promotional event staff in the UK this allows us to source much more local staff than you might think!
Another thing we can offer you is to deal with every stage of the process form you enquiring to hire staff to your staff working for you. We understand that communication in essential. Some clients make bookings with us several months in advance, during this time we are in occasional contact to maintain an understand of how your booking is progressing.
Perfect Promotional Staff for You
To find your ideal promotional personnel for your event or promotional activity, just let us know what you are trying to achieve and we will make staff recommendations and put suggestions to you based on our staff experience, skills and image. It is important to us that we don't just provide you with a pretty face they need to be able to carry out the duties you are booking them for!
Promotional Staffing Agency Nation Wide
Our event staffing agency provides Grid Girls, Promotion Models, Event Staff, costume characters, tv extra's, store demonstrators, the list is endless. We have boys and girls across England, Scotland and Wales. We have event staff for a wide range of events, any area, any time. Â We can supply you event and promotional models or do you need brand ambassadors or street teams for your next promotion? We have your staff whenever and wherever you need them.