Event Staff & Promotional Models in Southampton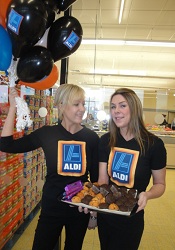 As a city, Southampton enjoys a reputation as a great place to live, work and play and so it's no wonder that our promotional models are in demand here. With major events held here from conferences at Southampton hotels to trade shows and more held at conference centres, promotional and instore events at shopping centres, the city boasts a range of activities, including festivals.
Our promotional models in Southampton are on hand to offer promotional services in the city and beyond, including Bassett Green, Bitterne Manor, Highfield, Lordshill, Lordswood, Mansbridge, Nicholstown, Ocean Village, Regents park, Shirley, Thornhill, Weston and Southampton city centre too!
What and where do we offer promotional services?
The range of promotional services on offer is vast with our promotional models and event staff in Southampton making a real difference to all kinds of events;
• Our promotional staff provided a range of services as they acted as brand ambassadors for a recent NHS Change 4 Life campaign
• Our in-store demonstrators have made a difference to promotions at shopping centres, encouraging customers to sample and buy products
• Hostesses for charity auctions such as one held recently at Portsmouth FC
• Brand ambassadors promoting cars and many other products and services
Promotional services in Southampton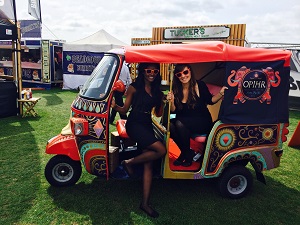 We are an established promotional staffing agency, boasting not just a range of promotional services but talented promotional models and event staff across the UK.
And it is for this reason that event organisers, planners and brands turn to us for local promotional models and staff for events in and around Southampton.
We can provide services that fit within your budget such as flyering staff in Southampton.
Placing your flyers in the hands of your customers is important. It gets you noticed by people but there is also research that suggests customers will go on to make a purchase online if they come across your offline marketing campaign, such as flyering staff.
Promotional staff in Southampton for any eve

nt

From flashmobs to reception staff at conferences, to on-the-street marketing staff to hostesses, supermarket sampling staff, shopping centre promotional staff, actors, performers, models for catwalks, photoshoots and more, we have the talented promotional models and staff for your event.

To find out more about what we do and how we can help you, call us on 0844 800 0071.

Or for a free, no-obligation quotation, use the contact form below. Together, we can make your next event in Southampton an even bigger success!