Promotional and Exhibition Staff at Event City, Manchester
Pitlane Promotion is known for providing professional, intelligent and enthusiastic promotional and exhibition staff at venues across the North West.
Event City is just one of the many venues where our teams work with clients to make a big difference to their brand.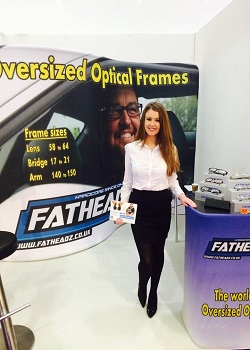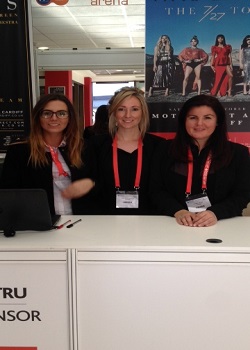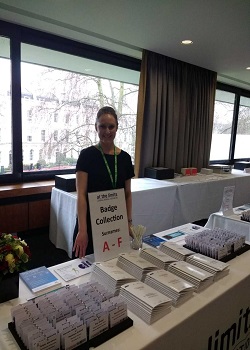 Event City has it all. As a venue, it boasts an impressive set up including a conference hall, exhibition space and smaller meeting rooms too.
Its calendar of events is impressive too, with a mix of professions and trades looking to expand their business and organisational reach further by attending and exhibiting such events.
With strong transport links, it is fast-becoming the go-to event venue in Manchester. With a full calendar of events, it is no wonder that our clients come back to us time and again to provide professional promotional staff to expand their brand reach and engagement.
The services we provide at Event City events
We can provide a range of service, including;
Handing out promotional material
Scan badges
Promote products
Professional demonstrations and sampling staff
Performers, singers and dancers
And more!
We're a talented bunch at Pitlane Promotion, an agency that began life supplying promotional girls and guys at motorsports events across the UK.
We have spread our wings working with major brands and companies at Manchester-based events such as the British University Fair, A Place in the Sin Live! , Business Rocks, Housing, Comic-Con and more.
As a promotional agency, our team could make all the difference to push your brand and business harder at your next Event City Manchester event.
Be bold – book promotional staff for Event City today!
You may think that hiring a professional promotional team is expensive but we know you will find it a cost-effective investment that will yield a significant return.
You can hire one person or a whole team. You can hire a team for a few hours each day or for the whole event.
You can hire our promotional staff to deliver a project within the event, such as demonstrate your new product or collect leads for a service you offer a certain customer demographic.
Or they can be there to boost sales, increase customer engagement, making your brand the one that people will remember.
For more information on what we do and how we can help you, complete the contact us form and a member of our team will get back to you. Alternatively, call us on 0844 800 0071.
Take a look at What's On at Event City Manchester too. It could be the place with an exhibition or show perfect for showcasing your business with our promotional team!