Promotional Models and Event Staff in Bedfordshire
Pitlane Promotion started life as you would expect – providing pitlane girls and promotional staff at motorsports events across the country. Whether it was superbikes or supercars, we are the go-to promotional staffing agency.
Long-established in this highly competitive field, we realised that other industries, brands, businesses and organisations in Bedfordshire were looking for promotional staff for a range of events.
Our business blossomed and now, we provide promotional models at a diverse range of events across the UK.
Bedford Autodrome – A Pitlane Promotion Case Study
Designed by former Formula 1 driver Jonathan Palmer, Bedford Autodrome plays host to all kinds of motorsports events, and other events too. We have supplied promotional staff and grid girls here for many years.
We realized that the high standard of service we were offering and at such a competitive price were two factors that other companies and brands could benefit from.
With this work as our base, we have started to offer our promotional staffing services to other Bedfordshire businesses and a variety of different events.
And we haven't look back!
Why hire promotional and event staff for your Bedfordshire event?
The answer is simple – you alone can't be everywhere doing everything and even with a whole event team behind you, you'll find getting everything done and to the high standard that you want it to be, becomes impossible.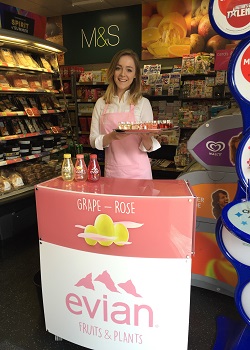 Hiring professional promotional and event staff from Pitlane Promotion means;
• Your event can be even more of a success with all bases covered, from event staff greeting your attendees to making guests know where to go, what to do and so on.
• Brands hire promotional staff to not only create a better impression for their brand but to extend their reach.
• Promotional and sales staff can meet and exceed sales targets for the event.
• They can listen too, gathering feedback and data from customers that help you deliver better products and better service.
• Demonstration and sampling staff can make a huge difference to your event too!
• They can help to administer your event or stand at an exhibition, trade show or event in Bedfordshire.
Hire cost-effective promotional staff from Pitlane Promotion Staffing Agency
We understand that hiring professional promotional and event staff in Bedfordshire may appear to be expensive.
But we know you'll be pleased with our cost-effective pricing but more so when you realise after the event, the return on investment hiring our promotional girls and staff will bring.
Why not reach more people? Why not increase sales? Why not create an amazing impression at your next Bedfordshire event by hiring promotional staff from Pitlane Promotion?
Call to find out more and for a free, no-obligation quote today on 0844 800 0071.