How to create effective face to face marketing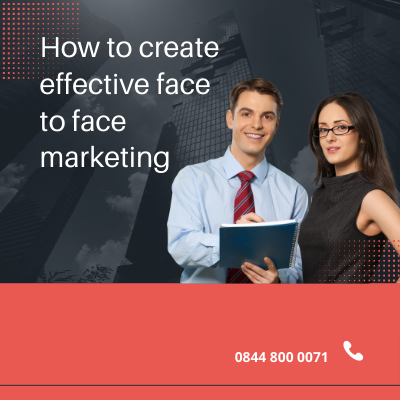 Personal contact is extremely important, especially at trade shows and exhibitions. Visitors judge your brand partly on the people who are representing you, which means you need the best exhibition staff available.
Exhibition staff are the face of your brand
Whether you use your own employees or hire specialist promotional staff, exhibition hospitality staff and hostesses they represent you. Customers will immediately associate your brand with the service received on the stand or display. As a result, staffing has to be taken very seriously and key questions answered before the event begins.
What makes your brand stand out?
You need to identify clearly exactly what your unique selling point (USP) is, and just how the exhibition staff should portray that USP.
How does a customer benefit from choosing your brand?
Such benefits are what makes your brand attractive, and why one company is chosen over another. Using trained exhibition staff who are fully briefed on your company and its benefits are more likely to achieve your business aims during the events.
Do clients and customers come first in your business?
Running a business successfully means making a profit. But profits are not the only factor determining long term profitability. Maintaining good customer relations is crucial. A company which listens to customers and provides help when problems occur is one which will be regarded as a quality brand. This is reflected by the service provided by your hospitality and events staff during an exhibition.
Managing your events staff
Exhibition stands can be extremely tiring. Days are long and there is a never ending procession of visitors. Exhibition staff, hostesses and hospitality staff need to be able to stay calm, collected and friendly all day and every day. This requires very special people who are trained to deal with anything that can arise. They need to be just as helpful and smiling at the end of the day as they were at the beginning. Appoint a team leader to manage the booth, and ensure everyone has breaks and time to relax.
Check out your staffing needs for your next trade show
Prepare in advance. Think about exactly what type of help you need to make your stand successful – do you need hospitality staff? Hostesses? Promotional staff? Events staff