Tips for Training Exhibition Staff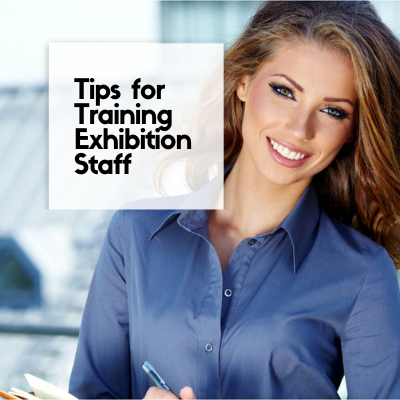 Exhibition staff are your ambassadors. They are the first point of contact between your company and visitors to your stand. The impression they make on visitors is crucial, and can determine the success of your exhibition participation.
First impressions count. Visitors will be attracted by impressive visual displays and interactive equipment but they will also be looking at the staff.
Visitors will instinctively judge the appearance, body language, attitude and knowledge shown by staff members.
So here are a few tips when training your staff
Friendliness
Be friendly and helpful. Don't be pushy or focus on hard selling. Smile and try to strike up conversations, encouraging people to stop and chat.
Targets
Make sure your staff are aware of all the key features of your company, the selling points that make visitors choose you over a competitor. They need to be aware of your aims and targets at a particular exhibition. This will ensure they can focus on those targets throughout the event.
Appearance
A clean, tidy, well presented stand (and staff!) will create an immediate positive impressive on visitors. They will be more receptive to approaching you, and using your company in future. Make sure that the staff reflect your brand values, and create a personalised approach to all potential customers.
Be prepared
Make sure that staff are fully prepared and dressed appropriately. High heels can be killing when staff are having to stand around all day! Have a shift pattern and break sessions ready to implement as soon as the show starts ensuring that the stand is never left unoccupied. Ensure everyone knows exactly when their breaks are, and that they return from breaks on time.
Sales understanding
Footfall is always heavy at every exhibition, but not everyone will be a potential sales target. With a varying type of visitors, providing them with the appropriate information and contacts is important. Ultimately everyone who visits a stand is a potential customer, a, gathering up information or have different aims in mind such as journalists planning to write stories. Exhibition staff need to be able to identify and this should never be overlooked.
Get a quote to hire experienced exhibition staff!
Want to find out how you can hire exhibition staff and how much? Call us on 0844 800 0071 or pop us an email by clicking here!